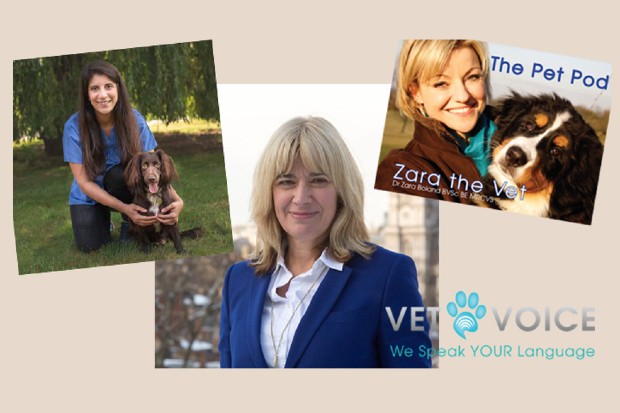 An opportunity to listen to the UK Chief Veterinary Officer (CVO), Christine Middlemiss and the British Veterinary Association (BVA) President, Daniella Dos Santos, being interviewed on the topic of 'COVID-19 and animal health' on the Pet Podcast with Zara the Vet is available. In this podcast, Christine and Daniella discuss the crucial work vets are continuing during this outbreak in protecting animal health and supporting the food chain as well the latest advice on pet healthcare during the outbreak using current evidence on SARS-CoV-2.
This is an excellent way to get an insight into how vets across the spectrum from industry to government are working during the pandemic and how the profession has adapted to this incredibly challenging and novel situation. You can find the link to the podcast through Zara's podcast page.
Listen out for the following highlights of the podcast:
fur as a fomite and a discussion around why pets and other animals are not considered a SARS-CoV-2 risk to humans.
recognition of the ways in which vets have performed extremely well in modifying the way they work during the COVID-19 outbreak, ensuring social distancing and practice in a safe way.
our continued obligation to the World Organisation for Animal Health (OIE) to report any new infection in animals and why there is no requirement for vets to test for SARS-CoV-2 in pets.
the priority ask during the COVID-19 outbreak for vets to support the food chain.
following discussions with NHS trusts and the RCVS, essential equipment, supplies and bedside support on a voluntary basis have been supplied to NHS trusts from vets across the country.
Final Messages:
Christine highlights that animal health and welfare is still an important priority for the government.
Dannielle thanks vets in practice, government vets, and vets working in the food chain, for their work and their ability to adapt and change working patterns so quickly.