The Animal and Plant Health Agency's (APHA) central laboratory and headquarters based near Weybridge, Surrey is celebrating its 100th anniversary today, 25 September.
The Weybridge site is an internationally recognised veterinary research and laboratory testing facility. It has a remit to protect the nation from a wide range of diseases, which can affect both livestock and in some instances, human health.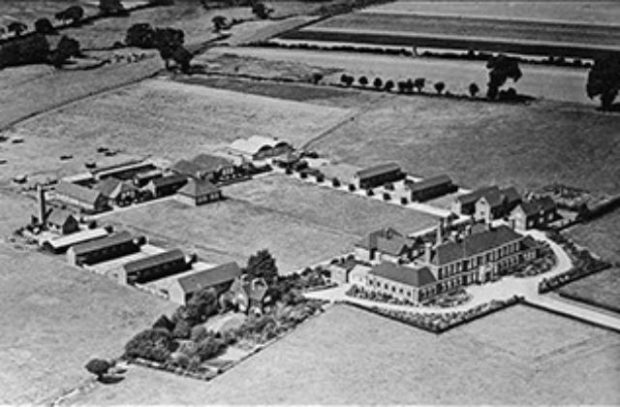 It is a fascinating place where advances in veterinary and scientific research have been achieved that have had an impact on a global level. Most recently it tested several thousand samples for avian influenza following the outbreak of the H5N8 HPAI virus in farmed and wild birds found in the UK and across Europe in winter 2016/17. It was at the heart of the UK and EU science response, providing scientific evidence and advice to government in controlling the outbreak.
It is the International Reference Laboratory for avian influenza as well as for a wide range of other infectious and non-infectious diseases of farmed animals. Other work includes international trade testing, including demonstrating freedom from notifiable disease in horses, supporting that multi-billion pound industry.
Research on bovine TB is developing innovative tests and epidemiology to make our operational delivery work more effective. And there is important work on bacterial threats such as antimicrobial resistance, Salmonella and E-coli to protect public health.
History
The Central Veterinary Laboratory (CVL) has been based at the same site since 1917, when it was known as the Addlestone Institute. Upon its opening, a reporter from the Veterinary Record described the new facilities as 'the finest building of the kind in the world'. It was run under the directorship of Chief Veterinary Officer Sir Stewart Stockman, and was staffed by six veterinary officers and nine support staff.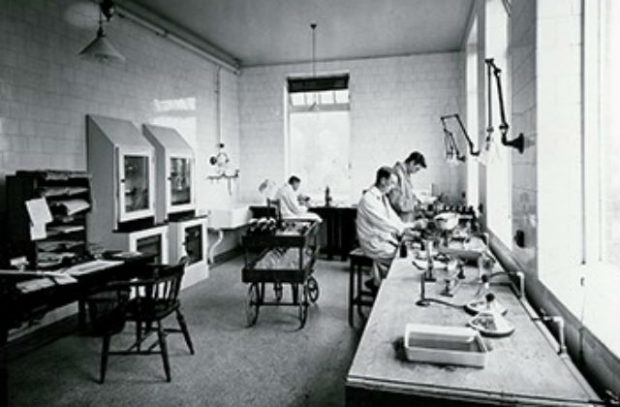 At this time, Stockman took a personal interest in contagious abortion, redwater of cattle, scrapie, louping ill, swine fever and foot and mouth disease (FMD). The laboratory's diagnostic expertise was also required to deal with the reintroduction of rabies into Britain in 1918.
In the 1930s, TM Doyle, based at the laboratory, discovered a new disease in poultry which he named 'Newcastle Disease', after it having been detected on a farm in Newcastle upon Tyne.
During the Second World War the number of staff almost doubled and women were employed at the site for the first time. The laboratory played an important role in protecting the national food supply in helping to prevent diseases that could impact on animal production. In 1939 it also began an urgent programme for the mass production of anthrax vaccine and antiserum so the country would be able to respond to the threat of a biological warfare emergency.
More recent past achievements include eradicating swine fever in the 60s, characterising the first case of BSE in the 80s (and then in 2004 confirming the first case in the USA) and developing the first licensed vaccine for TB in badgers in 2009.
The importance of vets
But the science couldn't deliver all of this without vets on the ground. Whilst far fewer veterinarians are based at the Weybridge site now, APHA continues to employ vets that work in field operations roles and vets that work in regional laboratories, known as Veterinary Investigation Centres. It also relies heavily on practicing veterinary surgeons who are at the frontline of disease surveillance and are likely to be the first to observe clinical signs of disease.
APHA is keen to nurture this relationship with private veterinarians and encourage collaborative working so that APHA is able to build an accurate national picture of disease.
There has been an excellent track record between APHA and veterinary practices in detecting new diseases. These include PDNS, BSE, contagious ovine digital dermatitis, type 2 BVD virus in cattle and the re-emergence of Salmonella Gallinarum in poultry and goose parvovirus (Derszy's) disease in geese.
So whether government vet or private vet that utilises APHA's laboratory services, the work you do to combat diseases is inextricably linked to the research in the lab.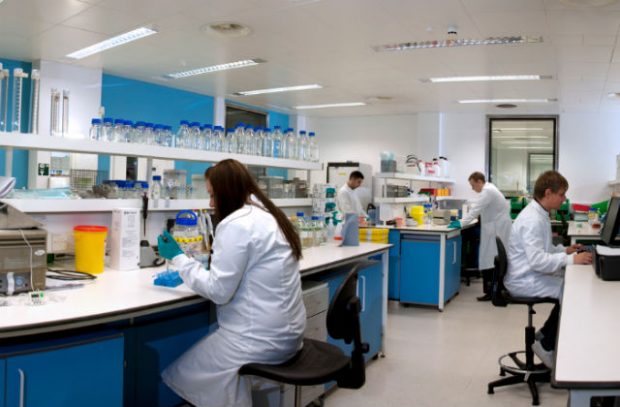 Despite the passing of 100 years, APHA's scientific aims remain much the same - that is to protect Great Britain against the threat and impact of a wide variety of animal diseases and other species risks, many of which affect humans. The more modern emphasis is however on threat identification & mitigation – protection and prevention being better than cure.
To find out more about APHA's surveillance and diagnostic services and how you can access them take a look at our Vet Gateway. If you are a practicing veterinarian you can also call your local Veterinary Investigation Centre or partner post mortem examination provider.