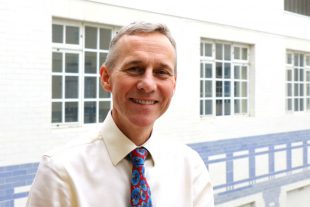 As I write it is the Friday of World Antibiotic Awareness Week.  It  started on Monday 13 November.  I hope that you will have seen at least some of the plethora of communications that have appeared in the mainstream and social media.  Not least the great advert from Public Health England with the red and white antibiotic capsules that get poorly and won't work because they are used when they aren't needed.  Poor antibiotic soldiers!
It's a serious issue and most if not all of us have been touched by the shadow of antibiotic resistant bacteria, whether because we have had disease caused by one or because it has threatened a friend or family member.  This is a very real threat and people are dying as a consequence here in the UK and worldwide.  The Government sponsored O'Neill report that was published last year predicted 10m human deaths globally by 2050 if the spread of antibiotic resistance is left unchecked, up from 70,000 now.
Yeah, yeah, we know all that, I hope I hear you say, so why is the Chief Vet blogging about it?  Because I'm sure that you've also heard that the development of resistance in bacteria happens because of use of antibiotics in animals as well as in people and because development and spread of resistant bacteria also happens in the environment.
Here's the science bit
The science is fiendishly complex with a network of pathways for resistance to arrive in bacteria that cause disease in people.  Largely because resistance can develop in harmless bacteria in animals and humans – our microbiome - and in the environment and then be transferred to nasty bacteria that cause disease in animals or humans or both.  We don't know the relative importance of each pathway, and we don't even know what all the pathways are, but to stop the development and spread of resistance we have to act in all of these areas, and we have to act now.
In the animal world, that simply means reducing unnecessary use of antibiotics, preserving them for when they are needed to treat bacterial disease.  Exactly the same as the challenge in humans.  In both settings, one of the problems is that people have come to see antibiotics as a harmless guarantee or insurance to prevent disease or prevent it from getting worse, even if it is viral like a cold, and so demand them from their doctor or vet.  Putting up an antibiotic umbrella, we call it.  Both vets and medics have to stop over-relying on that umbrella and we need people not to expect it, hence all the communications effort.  For vets, our main clients are pet owners and farmers, and whilst the drivers are a bit different - with pets part of the family and livestock crucial to farmer's  livelihood, the need for the reassurance of a course of antibiotics can be just as keenly felt.
We won't forget pets and horses, but we have put a lot of effort into reducing use in livestock during the current cross-Government 5 year strategy to tackle antibiotic resistance.  This has been led by the Veterinary Medicines Directorate, working closely with livestock keepers themselves, led and represented by the Responsible Use of Medicines in Livestock Alliance.  The target that we set of reducing annual use in all livestock – sheep, cattle, pigs, poultry, including gamebirds – to less than 50mg per kg liveweight, was met in 2016, two years early and as a consequence of a 27% drop in use from 2014.
This is exciting stuff.  That change was not mainly because antibiotics were being used where they weren't needed, viral pneumonia for example, but because action has been taken to prevent disease in the first place.  Better management - housing, food, water, ventilation – and vaccination against bacterial diseases or viral diseases that predispose to bacterial infections.  There is more to do and each sector has published an action plan to reduce antibiotic use further, with realistic targets that they will monitor.  The upshot is not just reduced risk of antibiotic resistance, crucial though that is, but also better animal welfare, better farm productivity and profits, and better assurance to the consumer that our farmed animals are well cared for.
Well done VMD, and colleagues across the Defra family who also played important roles, and well done farming!