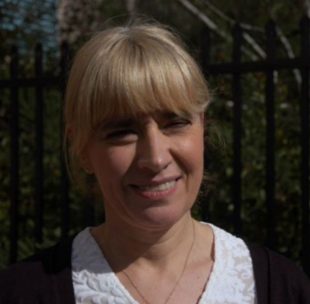 Christine Middlemiss is to join Defra as the UK's next Chief Veterinary Officer, succeeding Professor Nigel Gibbens CBE, who is to retire from the Civil Service at the end of February 2018 after nearly 10 years in the post.
Christine joins Defra from her current high-profile position in Australia, where she has been working as the CVO in New South Wales since August 2016. During her time there, she led major improvements to biosecurity across many farming sectors. She comes from a farming family in the south of Scotland, with a background in beef cattle and sheep.
Christine will actually be returning to the Defra group, as she was previously Deputy Director for Animal Traceability and Public Health in 2016. She is an experienced veterinarian and worked for a number of years in private practice in Scotland and the north of England, prior to joining the Animal Health agency (now part of Animal and Plant Health Agency) in 2008 as a Divisional Veterinary Manager in Scotland.
Christine said:
I am delighted to have been appointed and it will be a privilege to lead my veterinary colleagues to support our farming and food industry.

I am very much looking forward to working again with the team at Defra, its agencies, the devolved administrations and all the individuals and groups which will contribute to meet future challenges across animal health and welfare.

The UK Government has made no secret it wants to cement its place as a world-leader on animal welfare as they leave the European Union, and I'm delighted to have an opportunity to play a part in that.
Welcoming Christine's appointment and reflecting on his role, Nigel said:
I would like to congratulate Christine on her success against a strong field of candidates and I am certain she will be a great addition to the department.

Her breadth of experience from work within government and in the private sector will enable her to provide excellent veterinary leadership to the Defra group to deliver government's ongoing commitment to maintaining out high animal health and welfare standards and to represent the interests of the whole of the UK internationally.

I am proud to have worked in this unique role for almost a decade. It's been a real pleasure to work across the Civil Service, with the private sector, with my CVO colleagues in Scotland, Northern Ireland and Wales, and to represent Defra and the UK nationally and internationally.

I have had a fantastic time in this challenging and interesting job at the centre of government, but 10 years is a good innings and it is time to move on.
David Kennedy, Director General for Food, Farming and Biosecurity, added:
I'm very pleased to welcome Christine as our new Chief Veterinary Officer. Her wealth of experience will make her a valuable addition to the Defra group.

As CVO, she will play a crucial role in representing the UK in the EU and internationally, in shaping animal health and welfare policy across England, and in leading responses to outbreaks of exotic animal diseases.

It has been a great pleasure working with Nigel and I'd like to thank him for his outstanding contributions both to Defra and to the Government Veterinary Service over the last 10 years. He's set very high standards and has commanded a great deal of respect from the veterinary community, and we'll miss him.
Permanent Secretary Clare Moriarty echoed David's sentiments:
Nigel has been a superb ambassador for the veterinary profession during his tenure as our CVO. He's set very high standards and has commanded a great deal of respect from the veterinary community, and we'll miss him. I look forward to welcoming Christine and to continuing to work together to protect the livelihoods of farmers, health and welfare of their animals and public health across the country.
Nigel will leave Defra at the end of February, with Christine taking up her position officially from 1 March 2018.