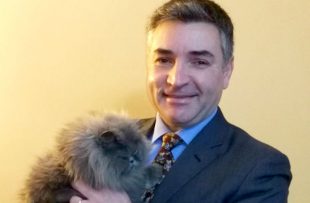 Let me inspire you with a first-hand story as a government vet and how I got netted into this fascinating life experience.
I wasn't a new graduate in those days and was working abroad. I already had some experience in mixed animal practice in the private sector and had even had the opportunity to work in different European and South American countries, when I came to the University of Bristol for a two month long course.
Thrown into the deep end
On the last week of the course, I was told that unfortunately, livestock movements were banned due to a notifiable disease outbreak. I was lucky I could finish that course, unlike the next group of colleagues. I even had a job offer as a locum for a private GB firm, and was seriously thinking about adding that experience to my portfolio, but I was told that I could go back home if I wished, with the promise of the offer on standby until the livestock ban movement was lifted. This was back in February 2001, so you are guessing right, the foot and mouth disease (FMD) outbreak was starting, which was the biggest animal disease outbreak this country ever had, in terms of economic impact.
I took the first flight to Madrid, only to arrive home and get a phone call from the GB government veterinary services asking for help, as I had seen the disease in South America before. The government was running out of clean vets to do FMD diagnosis on farm, as any Veterinary Officers that were in contact with diseased animals couldn't go to other farms for at least 3 days. Again, I took the first flight to GB and the very next morning I was the first foreign vet to arrive at the Carlisle Animal Health Office. I was deployed to the first report case that morning, which became the sixth FMD infected premises (IP). I diagnosed some more cases, and was told that I had the record with seven confirmed IPs.
I stayed working in what was known as the Cumbrian cluster for a few months doing outbreak work and having the opportunity to meet vets from all over the world; I really enjoyed the incredible experience. When I went back to Spain, I was determined to get a job in government veterinary services, which I did for seven years at the livestock identification and registration unit, including the eradication of notifiable diseases. In 2008, after the bluetongue outbreaks in GB, there was a recruitment exercise offering the possibility of a full time job at the State Veterinary Service (as Animal and Plant Health Agency - APHA - was known then), so I applied for this job and moved back from Spain.
Since then, I have been a full time government vet in GB and I have been enjoying this varied job. My average day might consist of:
Approving circus winter quarters facilities for endangered species such as birds of prey conservation facilities.
Inspecting animal by-products processing plants.
Dealing with animal welfare complaints, which are not only about enforcement, but to provide advice and guidance to farmers.
Dealing with breakdown farms which suffer from endemic diseases such as tuberculosis.
Working in partnership and providing advice and assistance to the Local Authorities and other regulators and delivery partners on enforcement or other legal issues related to statutory veterinary work.
Dealing with notifiable animal disease outbreaks. I was case vet for three infected avian influenza premises in 2017.
I consider that there is no other job like this, where you have to provide tactical leadership as an authority on veterinary matters, during disease outbreaks and also during peace time. You exchange knowledge with colleagues and other stakeholders, work in collaboration with a wide range of delivery partners, make responsible decisions on the spot in line with the required standards, coach and mentor colleagues or are mentored by the wide range of specialists we have in different areas. What I find most satisfying is that I know I am contributing to national policy and initiatives that will influence and impact on animal welfare practices and eradication of animal diseases. This is a job that really allows you to make a difference.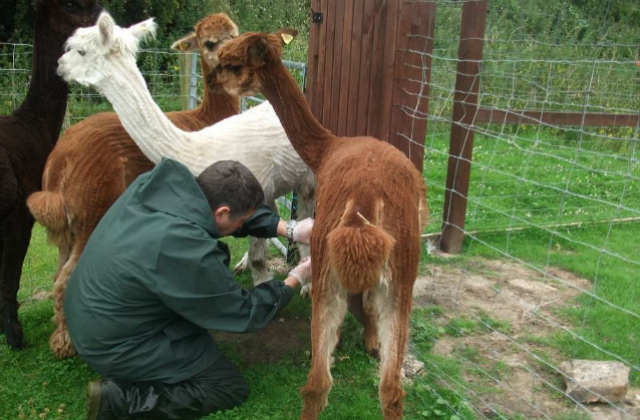 Developing my career
I also feel much supported on personal and professional development by APHA. We have many CPD events and networking opportunities on contemporary and classical veterinary issues. There are opportunities for lateral transfers or managing roles if you feel that your career could evolve in a different pathway at some point in the future.
In my particular case, I'm also undertaking a self-funded part time PhD for which APHA has helped me with study leave and other valuable support. I'm not doing a PhD with the aim to achieve an additional qualification, but to give a new dimension to my career and explore different professional aspects, such developing training for colleagues, researching and publishing material generated from case studies and any other possibilities that I haven't discovered yet, but I will do thanks to this job. It's worth mentioning, for example, that I started my PhD on a study of indirect routes of TB transmission, but due to unexpected circumstances, I had the opportunity to observe clinical symptoms of a different disease during an outbreak, which helped me to obtain enough field data for a more comprehensive MPhil transfer on a completely different subject. This was an unprecedented scenario for the supervisory university team and another exciting sign that helps me keeping the passion and interest in our profession.