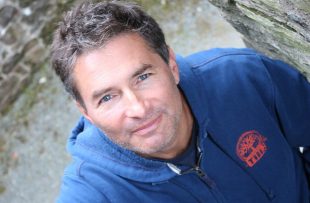 I am a non-UK EU national and published author with a strong background in small & large animal clinical practice and veterinary public health.
Before joining Defra on secondment just over a year ago, I worked in advisory and field roles within the Animal and Plant Health Agency (APHA) across England and Wales.
Prior to this, I was active in small and large animal clinical practice throughout the UK but also in mainland Europe and Central America.
Like many of my colleagues, I heeded the clarion call to assist in the 2001 and 2007 foot and mouth disease outbreaks, leading field surveillance teams carrying out field epidemiological investigations, blood testing a wide variety of livestock species and finally implementing and supervising restocking procedures.
Later in my career within government service at APHA, policy & science colleagues in Defra enabled me to resolve a TB breakdown in one of the biggest deer herds in the UK. It was that successful cooperation that triggered my interest in becoming actively involved in government policy work.
Generously supported by Defra policy colleagues in the Animal Identification and Movements of Livestock team, I gained valuable policy experience until I was given the opportunity to head the Government Veterinary Services (GVS) & Veterinary Professional Services Team.
Government Veterinary Services
I support the UK Chief Veterinary Officer (CVO) who acts as the Head of the Veterinary profession in government. Supported also by the deputy CVO, we are identifying synergies within the cross-government veterinary community. We are progressing our work not dissimilarly to the six ambitions as set out in the joint report by the regulator and the national representative body of the veterinary profession in the vet futures project.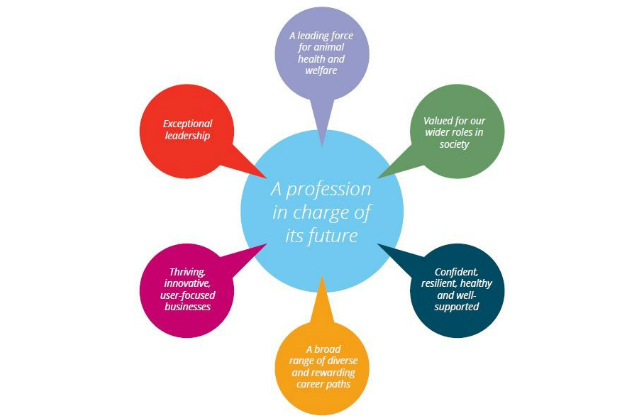 GVS aims to be outward facing and inclusive. As such, we launched our vets' blog in February 2017 (Vet Record, Feb 11, 2017, Volume 180 - 6). Our blog enables us to raise awareness of the role vets play in government/agencies but also to ensure vets and vet students alike are aware of the career opportunities offered by government. The feedback from recent EMS students reflects the range of opportunities e.g. ('Opens your mind to other career options'; 'Very enjoyable learnt a lot about public health but also the different career paths available to us').
Government vets operate in a variety of roles, such as policy, advisory, epidemiology, science and field; collectively we work on population levels and therefore have responsibilities that extend to the national herd/flock. We must not underestimate the demands and pressures that are attached to these roles/extended responsibilities. As such my team was pleased to support the Association of Governments Veterinarians (AGV) to put the wellbeing of veterinarians working for government and/or on behalf of government in the spotlight by launching the Government Veterinarians Wellbeing Scoping survey.
Veterinary Professional Services (VPS): Modernising the regulatory framework for veterinary surgeons, farriers and allied professions is one part of my portfolio. My team works closely with the regulator of the veterinary profession, the Royal College of Veterinary Surgeons (RCVS), to modernise RCVS governance via a Legislative Reform Order and separately with the Farriers Registration Council (FRC) to reform its constitution and its committees in line with better regulation principles. We saw the private Member's Bill, the Farriers (Registration) Bill, pass into law as the Farriers (Registration) Act 2017.
Developing the veterinary workforce
Since the European Union referendum, EU Exit-related topics have become key priorities. Our team is leading the Veterinary Capability and Capacity Project (VCCP), which was initiated and supported by our previous Chief Veterinary Officer and will now be sustained by our new CVO, Christine Middlemiss. Through the VCCP we are working with key veterinary sector stakeholders, government departments and the devolved administrations to assess the challenges and opportunities posed by EU exit, with the aim of developing a flexible and skilled veterinary workforce which meets the UK's needs for both the immediate and longer term. At VPS we also lead on briefing Defra Ministers and our Secretary of State on veterinary profession related issues and events.
The VCCP has highlighted how much the veterinary profession relies on EU nationals. As a non-UK EU national myself, I very much welcomed the agreement on citizens' rights; I am now looking forward to the digital application process that the Home Office is working on which will replace the outdated permanent residency application system.
Speaking of the future, ambition one of the Vets Future report resonated with me in particular: 'That veterinary professionals are seen as a leading force for animal health and welfare science, policy and practice throughout society, and our unrivalled expertise and evidence base is valued by government, the public and other stakeholders."
I believe this ambition will be met with the continued help of non-UK nationals. I am committed to continuing to work in government service helping to develop a veterinary-led global agenda where the UK can lead in public health, education, regulation and improving standards for the benefit of our profession and the public at large.