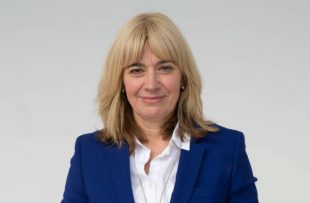 Despite the current cold snap, very cold for me having left Australia in the height of summer, I've had a very warm welcome back to Defra from colleagues and stakeholders; thank you all.
It's exciting and exhilarating to be back at a time of such great opportunities and challenges. I'm very much looking forward to being part of such a positive future for animal health and welfare. It's clear to me already how teams here are bringing their expertise and energy to bear in developing the future UK 'look'.
I've returned to Defra from working in Australia as Chief Veterinary Officer and Group Director of Animal Health and Welfare for New South Wales (NSW) Department of Primary Industry. In general the animal health and welfare 'language' and outcomes to be achieved in both countries are the same – we want to be able to assure and verify our products to be of high animal health and welfare status, we want to detect and manage exotic animal diseases quickly, protect public health from impacts of animal disease, and reduce the productivity impacts of endemic diseases - that is, those with an ongoing presence in the country. Some of the species and disease are different, though, as are some of the systems and relationships.
I was NSW government rep on Animal Health Australia, a joint national industry and government partnership sharing prevention and management of livestock diseases through joint decision making and cost sharing. In NSW we developed an electronic export certification platform to make our assurance of product to trade more efficient for all users – Australia exports more than 70% of its red meat, much of it born and bred in NSW, so effective certification is key. We were following the UK's lead example in publishing surveillance information and of course, in the meantime responded to disease challenges such as devastating white spot disease in prawns, Hendra in horses and anthrax.
Looking forward
Looking forward, my priority is to build on the excellent work Nigel Gibbens has done. Veterinary capability and capacity is an important and pressing issue. Defra is rightly working with the Royal College of Veterinary Surgeons and the British Veterinary Association on this.
It is well known that many of vets in the Government Veterinary Service are colleagues from the EU. Their input to our systems, both in practice and in government, is invaluable. Indeed, working together as vets in practice, our delivery agencies and government to give joined-up disease assurance to trade partners will be important. We are looking at ways we can maintain this. Nigel's leadership has ensured that the UK is renowned for up-to-date science- and evidence-based approaches to disease. It is important we maintain this and continue to share this knowledge internationally.
Surveillance is very important to us all. Not only does it give us early warning of new and emerging disease issues so we can take the right action quickly, but it also provides verification and assurance of our health status. I look forward to continuing to work with the veterinary profession and industry as we continuously improve our ways of doing this. Linked to demonstrating our high health status is improving business resilience and productivity through reduction in endemic disease, giving us lower amounts of antibiotics used, improved animal welfare and better exotic disease protection. Industry has taken great strides in this area. We will continue to work together and support each other on this.
So all in all, a very busy and very interesting time ahead!
Subscribe to the blog for email updates.