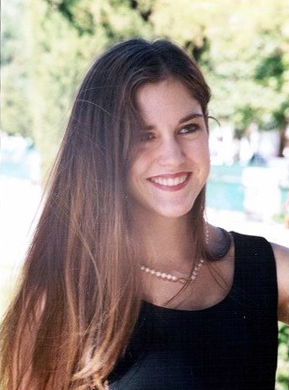 This blog is to tell you why you should consider taking part in the Government Veterinarians' Wellbeing Survey. The survey is open from the 17th March until the 16th June 2018 and applies to both vets employed in government roles and private veterinarians undertaking government work (Official Veterinarians).
A bit about me and why I think the survey is important
As a veterinarian I have been fortunate to experience a number of different roles. These include molecular genetics research, private small animal practice, veterinary public health inspection, implementation and policy, zoonosis veterinary advice and policy work - and what is now my current role: Veterinary adviser for animal welfare and international animal welfare policy lead. Each of my roles has allowed me to learn and develop myself and all of them have been equally interesting and exciting.
During my career as a government veterinarian one of my priorities and passions has always been supporting improvements to animal welfare. Through the years I have increasingly seen how animal welfare is interconnected with people, the society we live in and our planet. In particular, I have come to better understand the multiple links between animal welfare and human wellbeing, something that is not often discussed, but which is very important.
As veterinarians we have a duty of care to the animals we look after and our clients. A great example of guidance helping veterinary teams to link animal and human wellbeing together is the comprehensive guidance for the veterinary team to recognise abuse in animals and humans. We also need to remember what impact the witnessing of animal welfare transgressions or the undertaking of specific veterinary procedures may have on us as vets. Awareness about this has increased and we now have access to a number of veterinary targeted initiatives, such as the RCVS Vet Mind Matters Initiative and support that our day job employer offers. The recent efforts to increase the wellbeing offer to government vets from APHA and Defra has been acknowledged and highly commended at the Vet Wellbeing Awards 2017.
In my newly appointed role as President of The Association of Government Veterinarians (AGV), a specialist Division of the British Veterinary Association, I have announced my commitment for this presidency to focusing on the wellbeing of veterinarians working in government. At our recent conference on the 17 March I launched the Government Veterinarian's Wellbeing Survey to help us better understand issues affecting the wellbeing of veterinarians undertaking government work.
As vets working in government we are currently experiencing a number of challenges, including ongoing changes such as those resulting from EU exit, increased resource pressures and the need to deliver more with less. This naturally means a heavy workload for many of us and a number of pressures which are distinct to those vets working, for example, in practice. For that reason, I am really keen to promote, as a core issue, the health and wellbeing of vets working within government roles.
The wellbeing survey
The survey has been prepared with the support of Government Veterinary Services (GVS) and collaboration from colleagues within the Veterinary Public Health Association. Our new Chief Veterinary Officer, Christine Middlemiss, is very supportive of this initiative which she hopes will help us better support government vets.
The survey seeks to capture information relating to the wellbeing of veterinarians undertaking government roles. This includes vets directly employed by government departments and also vets working for government under contract, such as Official Veterinarians.
Following the survey, a report will be collated by AGV and GVS to present key information that identifies:
existing issues affecting government vets wellbeing
existing tools to promote wellbeing within government and consider developing new tools if necessary
best practice
any gaps in the wellbeing services currently available that veterinarians in Government roles would benefit from
This is the first time that a survey has been launched to collate wellbeing information related specifically to veterinarians undertaking government roles. I hope that all of you will take the opportunity to complete this important survey so that we can have the best indication as to how we, as government veterinarians, can collectively improve our wellbeing at work and help achieve a happy and productive working career as well as improve the welfare of animals and society.