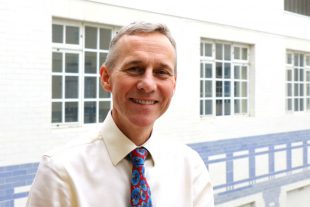 As the last day at work approaches you inevitably become more reflective, if not maudlin! However, what you might find worthy of your time to read is rather different from what I might want to reminisce about. So here's my pitch - why does working in the Government Veterinary Services (GVS) give the potential for a fantastic career?
First, the context of what we do. There is a lot that is good about providing great veterinary services to paying customers, but government employs us to deliver public goods. Essentially to make happen what society values in relation to animal health and welfare and that the market, businesses operating for profit, won't do on its own. That is true of our Official Veterinarian (OV) colleagues in abattoirs, standing up for animal welfare as well as protecting public health, and our scientists working at the frontiers of research, for example to deliver the next generation foot and mouth disease (FMD) vaccine that will transform life for livestock producers globally. And every one of us in between, who I won't attempt to list as the scope of what we vets do in government is so wide.
Then the impact. We mainly work for whole populations – everyone who eats or uses animal products; all the farmers who suffer from a disease outbreak; all the animals used in research, transported, slaughtered, competed and otherwise exploited for human wellbeing. We ensure that government policies in all these areas are well founded on evidence and sound veterinary judgement and ensure that those policies are effectively delivered.
Finally, the personal opportunities. As professionals, we enter government at a relatively high level, doing responsible jobs on our own initiative. It may feel like being a cog in a big machine of government delivery, but each of us cogs has a crucial role. To do what we do well requires us to be professionally excellent and to have great wider skills, or competencies in government parlance. We have to communicate, influence and persuade. We may have the law behind us, but generally we secure compliance by consent, with enforcement a last and very expensive resort.
You can grow into any of our entry level jobs to have a fulfilling career, personal esteem and the respect of your peers and the wider community that you work in. If that's you, you are the core capability of GVS, and we cannot operate without you. But you can also progress, varying your career by having different roles over time, gaining experience and perhaps moving up through our hierarchy, increasingly building a wider skill set from your professional base to realise your potential and ambition. The Chief Veterinary Officer (CVO) is not the top of that pathway; that would be the Head of the Civil Service, leaving your specialism behind and requiring a pretty gifted and highly motivated individual. But why not? We vets are, after all, amongst the brightest minds the population has to offer, aren't we?
What has government service done for me?
To move on from generalities, and to misquote Monty Python, "what has Government Service done for me?" After working in UK practice and in Government service in Belize and Yemen, I joined the UK Government as a new entrant Veterinary Officer (VO) in Itchen Abbas, Hampshire, where I was inducted, mentored and supported "on the job" by my vet and animal health officer colleagues. I was lucky to be encouraged by an experienced colleague to look beyond the task list to the reason for what we did, to what makes for an effective animal health service and to understand why "the centre" set policies that were sometimes less than obviously "the right thing". If that interests you, do join the Association of Government Vets or the Veterinary Public Health Association to engage in some of the debates.
That interest led me to seek promotion to a Vet Adviser role in London and I first worked on international trade. This made me get my head around the whole regulatory framework for animal health and welfare and food safety, as that is the basis for export negotiations, and introduced me to the EU and representing the UK there. There were opportunities to travel, including the first of many trips to China. I progressively learnt "policy" on the job and through the training courses that government sent me on, and got promoted twice.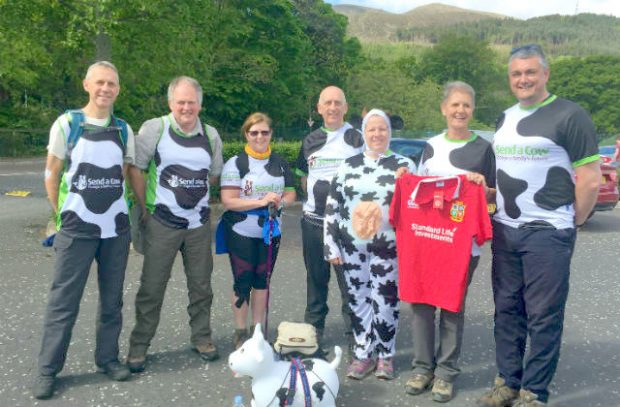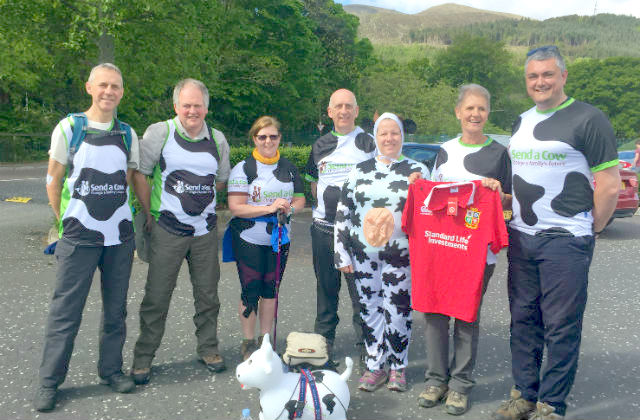 In 2005 the CVO snapped me out of my role as Head of International Trade to head up the BSE team instead. This happened after I had spent 8 years learning about and becoming confident in trade, and was a move that I would not have made willingly! However it was key to the rest of my career in government. After a further job leading on animal welfare policy, 2008 found me heading the team that worked on EU and international agriculture policy, not a veterinary role at all but learning about, amongst other stuff, the Common Agricultural Policy. That made my head hurt, but I was happy in the role. However the CVO job came up, and it was too good an opportunity to miss, and I got it. Why? As ever, a mix of skills, experience and personality, but I guarantee that I would not have been successful if I had stuck in that trade role.
The CVO role is challenging and rewarding. I worry incessantly about whether our infrastructure and people capability is maintained sufficiently to reduce risks of disease, spot new threats quickly, and deal with emergencies. I think it is, but all those elements need constant care and attention, not least our people! I get to travel, to negotiate at the highest level with trading partners and the EU, and to work with an inspiring range of leaders from farming and vet stakeholders, through welfare groups to retailers, and of course our Ministers. It'll be funny when all that stops for me on 1st March. My thoughts will be with you all, and with the new UK CVO, Christine Middlemiss!