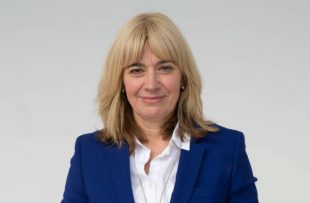 What do York and Marrakesh have in common?
This week 3 things: they are both rather cold at present, I've visited both in the last week and discussion at each highlighted the importance of a One Health approach to disease control – human, animal and environment.
Visiting the National Wildlife Management Unit
The Animal and Plant Health Agency's (APHA) National Wildlife Management Unit is based at Sand Hutton in York. They play a vital role in providing the Chief Veterinary Officer and policy makers with key technical advice on the role of wildlife in disease epidemiology and controls, where appropriate to manage the risk pathways they are involved in. This is particularly topical at the moment with African swine fever (ASF) a high impact fatal viral disease of pigs, spreading in wild boar from east to west across Europe. This includes the detection of virus in Belgium -  a big jump from the other Eastern European locations to date. There is no vaccine to protect pigs from this disease. Control in Europe has to be by stringent biosecurity measures and management of wildlife.
Graham Smith and Giovanna Massei from York are providing wildlife expertise into the European Food Safety Authority (EFSA), the European science and risk advice service that in turn will provide recommendations to policy makers across Europe on effective wild boar management. Issues they help us understand are how far wild boar can move over a period of time; what effect hunting has on their movements; what are their potential interactions with kept pigs.
Giovanni is working on effective reproductive controls in wildlife. This reduces populations and therefore disease burdens in a sustainable way. Applications in addition to wild boar could include free-roaming dogs in rabies infected countries. There is a World Health Organisation (WHO) and OIE (world animal health organisation) drive to eliminate dog-mediated rabies in humans by 2030. Tens of thousands of people globally die from rabies every year. Over 65% of new human pathogens first emerge in wildlife. Ebola is a recent example. The wildlife, domestic animal and human interaction and understanding it and its potential implications is so important.
York is also the home of one of the APHA north region vet teams. It was great to meet some of them face to face and be able to thank them for their work on the recent import of bluetongue virus positive cattle from France into Yorkshire. It has not been an easy situation on the ground, and a number of farm visits for sampling animals has been required. We're almost at the end of testing now, all negative so far, so hopefully restrictions on the farms can be lifted soon and this specific case closed.
Anti-microbial Resistance: Next steps
I'm writing this from the airport in Marrakesh returning from the 2nd OIE Anti-microbial Resistance (AMR) Conference. Resistance of pathogens, primarily but not solely bacteria to antibiotics, is a growing issue of huge global public and animal health significance. The conference updated on actions being taken around the world, and discussed the next steps being planned to reduce the speed that resistance is developing. The leadership Tripartite of WHO, OIE and the Food and Agriculture Organisation (FAO) is important in this and the UK Chief Medical Officer presented, in the animal forum, on this.
AMR is relevant to all of us in Defra, the interactions of humans and the environment – water and waste, animals and the environment, pets and humans all have a bearing on the development of pathogen resistance. This interaction is an area that globally we need to know more about. The latest VARSS report published by VMD last week shows that the livestock industry continues to make great strides in refining and reducing their use of antibiotics. There was a lot of thinking at the conference about patient/owner expectations and motivating behaviour change. What is clear is that high standards and animal health and welfare are of paramount importance.