In 2016, after eighteen years of mixed practice vetting, a desire to try a new area of veterinary work prompted my move to APHA. I found the role of Senior Veterinary Inspector (SVI) within the field team interesting, challenging and I was welcomed into a fantastic and multi-skilled professional team in Devon.
In March 2018, I began a secondment as Veterinary Co-ordinator to the UK Chief Veterinary Officer (CVO). In my career so far I have developed a broad veterinary skill set within the UK profession and overseas and, on completing my SVI probation period, I was on the lookout for opportunities to broaden my experience of government vetting and policy work. I was also keen to further develop my 'soft skills' such as communication, confidence with stakeholder engagement and leadership. In my opinion, having worked with and mentored veterinary professionals from a range of backgrounds, these skills can be neglected due to the necessary commitment to technical or practical training.
I hadn't considered a secondment previously - perhaps in part due to a personal worry that I might not fit the role specification and concerns about where my career path would lead when the secondment ended. Also, such opportunities had not been easily accessible to me in private veterinary practice.
My interview involved the usual panel questions and I had to deliver a presentation on a relevant veterinary topic. I was thrilled to accept the position and made the necessary arrangements to allow me to spend more time working in London for the duration of the secondment.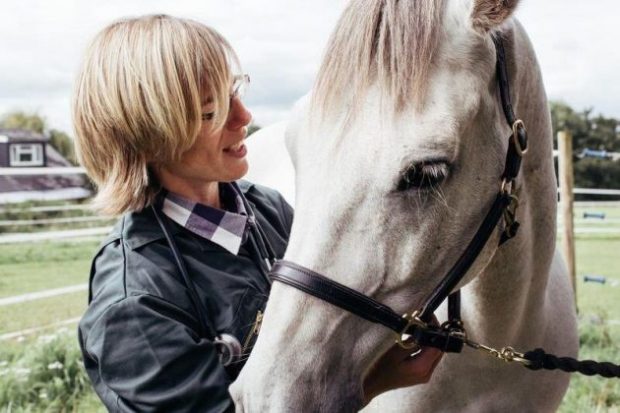 Work as a Veterinary Co-ordinator
As veterinary co-ordinator, I provide support to the CVO across all of her work areas. This is particularly important given the current increased workload relating to EU Exit. My work is challenging, interesting and I work with great people.
On a daily basis, I liaise with specialists and policy colleagues to put together CVO presentations and written communications on a wide range of veterinary topics. I travel to meetings to provide wider CVO office representation with relevant stakeholders and to take feedback from those attending.
I feel an incredible sense of pride and achievement when I see something I have worked on appear as part of the CVO's keynote speech for a meeting or symposium or when my suggested wording forms part of a press release relating to her work. Of course I was nervous initially, but I have been welcomed and been made to feel that my presence and contribution is relevant and valued. Clarity of communication, organisation, flexibility, building professional relationships and prioritising workload are critical to my role.
Reflections on the Role
So far there is no such thing as a typical day! Highlights to date include participating in Exercise Blackthorn, going to the House of Commons with the CVO and, more generally, adding value by joining up my work with policy colleagues, other government departments and veterinary and animal health stakeholders.
My advice to anyone considering a secondment is to do everything you can to give it a go. Be professional, enthusiastic, interested and adaptable. Try not to worry too much about the future and enjoy the new personal development opportunities available to you. It will be challenging sometimes, but with good support from colleagues, family and friends it is amazing what you can achieve.
I am nearing the end of my secondment now and, whilst I do not know where my career path will lead next, I have no doubt that this experience will prove extremely valuable. I am really grateful to my excellent field team colleagues for their support when I moved to my secondment role, and to the UK CVO team and DEFRA policy colleagues who have been so supportive and have given me so many great opportunities over the last 9 months.