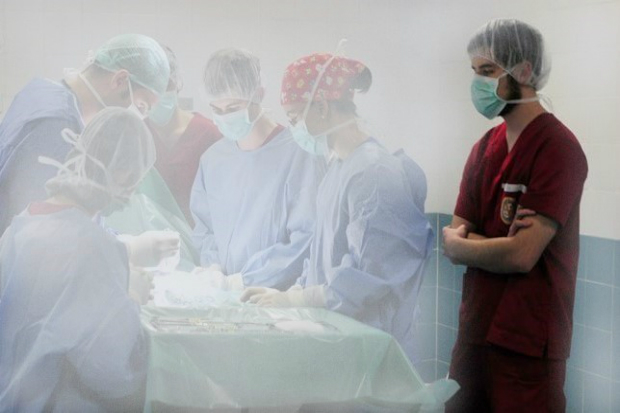 "You need to stop thinking of yourselves as just clinicians. There are other paths, you need to learn English, explore new horizons and be open to other careers. Otherwise you will struggle later down the line".
Those were the words of one of the best teachers I had at university; the only one who would dare say these truths in such a passionate fashion, risking unpopularity amongst a group of several dozen students that thought of veterinarians as having three possible careers: Cats and dogs, horses, or working on farm. Full stop. A few turns of events later, I accepted a position at the Food Standards Agency (FSA) as part of the Scientific Evidence and Research Division.
But how did I get here? I am an atypical vet. Yes, I loved learning about animals growing up. Yes, I was good at physiology and anatomy. My university colleagues in Spain wouldn't stop asking: "Why do you want to become a vet? You are not emotionally involved enough!" Luckily, that level of objectivity, if you will, made it easy for me to open my mind to other paths earlier on.
I was never all that attracted to the possibility of stagnating in a career as a clinician in Spain. So, what then? Join the army vet corps? Something food safety-related? Research and PhD? So many options, and yet none of them seemed like a clear route. I had been trained mainly as a clinician, after all.
I went down the path of research in the end. Why? Because this would give me knowledge and skills I could use in the future, as well as time to think. And so, I chose an MSc in Research in Veterinary Sciences. And I started developing some experience in science work, revolving around immunohistochemistry techniques and plastination. And I expected it to just continue down that route, seeing myself teaching students at university in a few years-time, settling down in my hometown, having a family, because that is the normal course of things, right? Yeah, right.

Certain life events took place, and I needed a full reset. Knowledge of English? Check. Like to travel? Check. In need for a challenge? Check. Ok then, let us go to the UK and study an MSc in One Health! Why? Because it will help me see the world with different eyes. Because it aligns perfectly with my big-picture mind-set and my vet training. Because it will allow me to solve problems that affect people at a national and international level. Because it will get me closer to where I would like to work: In a government body. Working for the wellbeing of a nation. Affecting the life of the many.
This is something that I could experience first-hand in Bogotá, Colombia, working at the Ministry of Health as the lead writer of the National Plan for Cysticercosis Control. This experience left me no doubts: it had to be Government. And Government it was. After a few pieces of academic work that kept my skills and knowledge sharp, I found out about the opportunity that the FSA was offering, and immediately went for it. A chance to bring science and policy together, within a national context, in the challenging times of EU-exit? Yes Please!
And I am pleased. Three months into the job, the FSA is proving to be an excellent place to work. I'm working with a fresh new team, in a very supportive atmosphere and with excellent flexibility and working conditions. These allow me to maintain a healthy lifestyle and orderly routines that can be adapted to my needs. My work is challenging and rewarding, it gives me the opportunity to create and design, to decide and influence, to follow highly talented individuals and learn from their experience. I cannot wait to face the challenges that the future will bring, from a position of strength and responsibility.