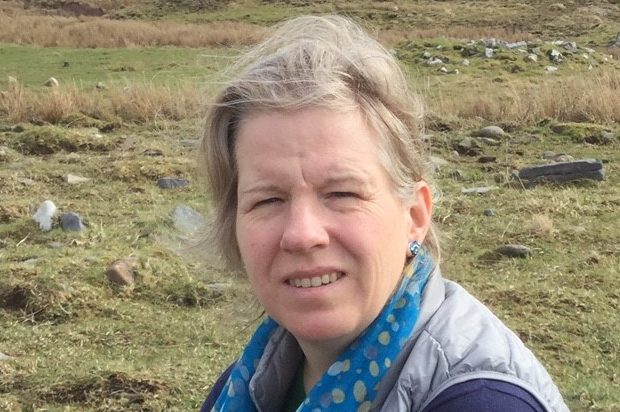 I have always admired those people who have a clear view of where they want their life to be in 2 or 5 years, who work with determination to get there, and succeed. My career path has not been like that.
I knew I wanted to be a vet from an early age, probably influenced by James Herriot and by my teachers. Having listened, at least when it suited me, to careers advice, I happily applied to university and I was somewhat pleasantly surprised when I was accepted to the "Dick". So began my veterinary career.
Through college I probably knew with just as much certainty as my classmates what my career trajectory would be. I would be a mixed practice vet in the north of England or in Scotland, starting as an assistant and working my way into a partnership after a few years and maybe a couple of practices. But to quote Burns "The best laid schemes o' mice an' men, gang aft agley "
Initially things followed my plan and I started work in a truly mixed practice in the Yorkshire Wolds where I was very happy and learned an enormous amount. I then found a part time job in a small animal and equine practice and then started a long term association with a (then) single handed mixed practice in the Scottish Borders, working regularly in both practices for another couple of very happy years. After my first son was born I found myself consulting with a 5 week old baby propped in a car seat on the work surface next to the sink!
But opportunities come, just as opportunities go, and when Foot and Mouth Disease came in 2001, I did some work with the "ministry". Although hubby had worked for the State Veterinary Service (SVS) (now the Animal and Plant Health Agency) for a number of years I had never considered it as an option for me. I was a practice vet. But in reality I found the work worthwhile, rewarding and stimulating. And I still had my 2 days each week in the practice.
Towards the end of 2001 temporary vet inspector work for SVS ceased but I was lucky enough to be offered a fixed term appointment with them, and from there I moved to a permanent role, though still getting my "fix" of practice locally. My new role was interesting and varied and used a lot of the skills I had previously learned in practice. Telling a farmer that his sheep are too thin, or his cattle are being kept in unacceptable conditions, is not really so different from telling the local councillor that his Labrador is grossly overweight. Nor, come to that, persuading a toddler to share the sandpit toys. And in both situations help and advice to resolve the problem is often the first and best course of action.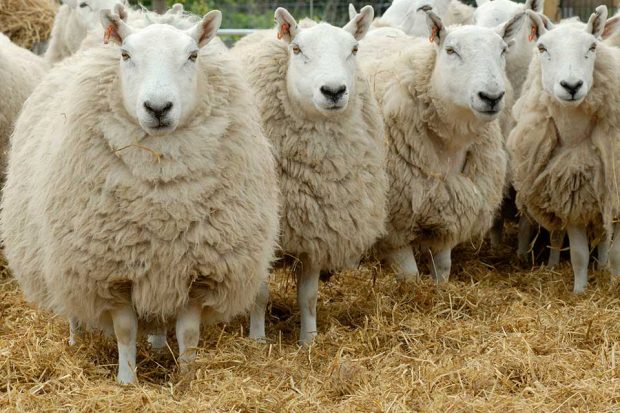 In time I took on lead responsibility for Scotland on Animal By Products, and learned things I never dreamed of regarding the operating parameters of rendering plants, composting and anaerobic digestion of food waste, and the manufacture of pet food, and this led to the opportunity to do a secondment to the veterinary policy advice unit. The transition to policy was another step change in direction but again made use of skills developed in previous posts. My role included responsibility for public health particularly at the farm level. This provided huge learning opportunities – and for a nosey person like me, insight into human public health management and epidemiology was fantastic. I was able to contribute to work on Lyme's disease and others. Not to mention dealing with any number of wild and wacky suggestions, including one from a medic who thought that all water courses should be fenced off to prevent access by livestock or wild animals. With Scotland's rainfall this year that would be about 75% of the country then?
Once again having had the chance to "try before you buy" I applied for the permanent Veterinary Advisor (VA) role and was successful.  After a couple of year the deputy Chief Veterinary Officer (dCVO) announced his retirement and I was persuaded to apply. So I went for it - and got it. My role as dCVO Scotland was my first real experience of management. Up until then I had done little people or financial management and had little experience of corporate processes, but I inherited a fantastic team and was eased into the role. Apart from the management aspects, and the need to deputise for the CVO on occasion, the work similar to my VA role, though there were also increased opportunities to engage with our stakeholders which I enjoyed.
I was asked if I would cover the CVO role for "a few months" while the recruitment exercise was carried out, and with much trepidation I agreed. However I had the option to apply for the role permanently. Of course for a control freak that is a no brainer – I applied, again with the support of my family, and the rest is history.
So what are my take home messages? Plans can be helpful - but be prepared to adapt them to reflect circumstances. Take whatever opportunities present themselves and don't be afraid to try something new – you might be surprised how much you enjoy it.