Civil Service People Survey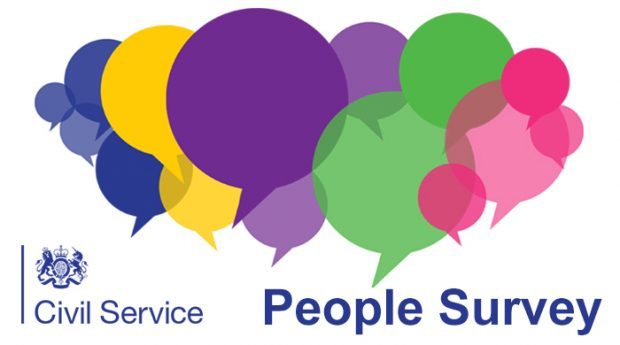 The Civil Service People Survey 2019 is now open and the focus is on wellbeing. This is a great opportunity to express your opinions about your work and workplace. We strongly encourage all government vets to respond to the survey; let's hear your views!
The direct link will be available on the intranet page for your organisation. If you would like more background information, please see the Civil Service People Survey Hub.

AGV Wellbeing Survey
AGV Wellbeing Survey Results 2019 - On 14 February 2019 , the Association of Government Vets (AGV) launched its Government Vet Wellbeing Survey Report. This was the first report of its kind and provides unique insight into the state of wellbeing of vets who work directly for or provide services to UK Government.
Government Wellbeing Initiatives
All Government Vets have access to government wellbeing initiatives, such as:
Defra umbrella organisations: Wellbeing and Resilience Toolkit , Workplace Wellness (Employee Assistance Programme), Your Wellbeing, Mindfulness Sessions (available throughout the year) Airtime Coaching Sessions and Reducing Stress in the Workplace Campaign. You can find a collection of additional resources using this link.
FSA: Veterinary Wellbeing Resource pack
Home Office: Mindfulness Sessions (available throughout the year)
PHE: PHE.gov.uk webpages – Services – My Wellbeing webpages, Employee Assistance Programme
MOD: Defence support services – based around Defence People Mental Health and Well-being Strategy 2017-2022 – Join well, Serve well, Leave well
Wellbeing Initiatives for Vets
In addition, here is a summary of services and current wellbeing initiatives that have a particular focus on veterinary wellbeing:
Vetlife is a charity which offers free confidential support to vets as well as vet nurses, recent graduates and dependants of vet professionals. They offer emergency as well as general wellbeing support over the phone or by email which is all anonymous and free. This can be a great port of call for any crisis but also a good source of advice with any concerns you have be this financial, mental health or work issues. They will either try to sort your problem there and then or refer you for more specialist support. The website also offers good advice on mental health to help you identify problems and advice on techniques to support your wellbeing.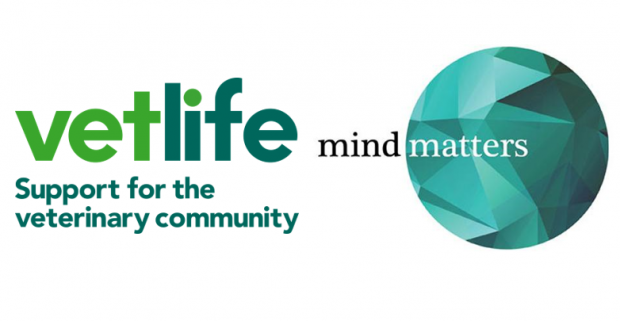 The Mind Matters Initiative was launched and funded by the RCVS and covers all aspects of the veterinary profession. While they don't offer frontline support to vets they offer mental health awareness training, so vets are able to better appreciate their own wellbeing and know how to support this through techniques and advice. Additionally Mind Matters offers support to managers to ensure they can support the wellbeing of the vets they manage. Mind Matters runs regular symposiums which give vets an excellent opportunity to discuss mental health in the profession. The presentations from the September 2019 research symposium are available to view online.

Vet Support NI and Scotland are peer support networks open to all vets and the wider veterinary community in NI and Scotland respectively. They provide non-emergency confidential support to vets over email on ways to help manage stress or anxiety, promoting a good work life balance and providing contacts for further support and advice.