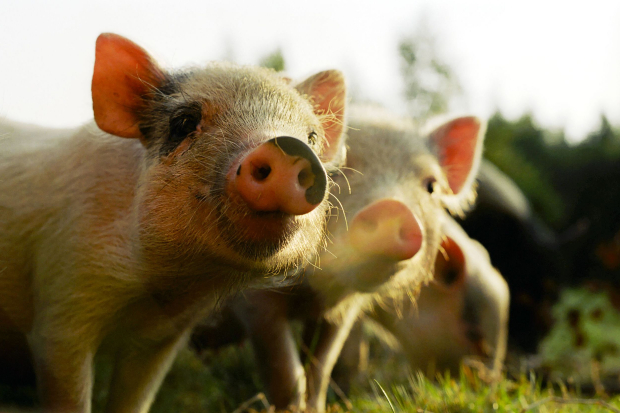 On 17 June, there will be a free webinar on African Swine Fever (ASF) hosted by the Pig Veterinary Society on the Webinar Vet website.
ASF virus is spreading in parts of Europe, Asia and Africa. In affected areas the disease has been confirmed in wild boar, as well as on farms, smallholdings and in pet pigs. African Swine Fever is an imminent threat to all pigs in the UK.
African Swine Fever poses a serious threat to all pigs, including domestic pigs and wild boar. The ability to rapidly identify ASF is critical for the control and prevention of spread of the disease. This webinar highlights the characteristics of the virus, the clinical signs and symptoms as well as how to prevent the introduction of the disease. The webinar will also give an overview of how the disease has spread across Europe and Asia.
This is an excellent opportunity to learn about this incredibly serious disease as well as gain a bit of an insight into how government vets, as well as the wider profession, work together to control infectious diseases.
The webinar will be held on 17 June at 12.30pm. You can register on the Webinar Vet's website.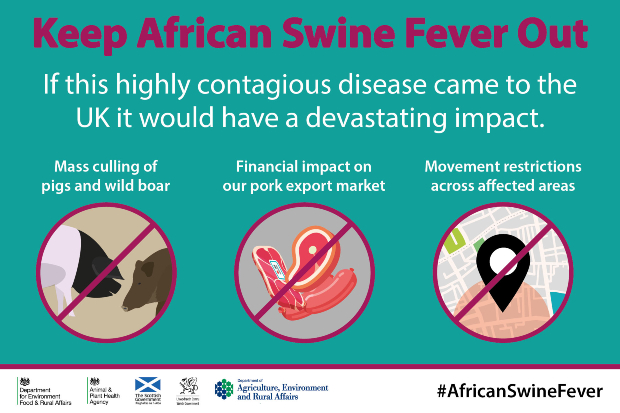 See below for the learning objectives for the webinar:
Learning Objectives
know that ASF (both swine fevers) is notifiable and the need to report, and who to, if suspected
basic virus characteristics especially its excellent survival in carcasses and pork/wild boar products
how we got to the current situations in Europe and Asia – including time lapse for Europe and role of feral/wild boar
following from both the above, the most likely introduction routes into UK (and it's illegal to feed kitchen waste to pigs!)
will include how to access advice, links to posters for clients etc
describe the clinical signs and post mortem lesions, with clinical course of disease (may have a range of examples)
vet and pig keepers role in early detection
demonstrate that good biosecurity can keep the disease out (country/farm/pig)
Defra and APHA are monitoring the situation continuously to assess the risk to the UK pig population. Further information on African Swine Fever and how to report suspect cases can be found on GOV.UK