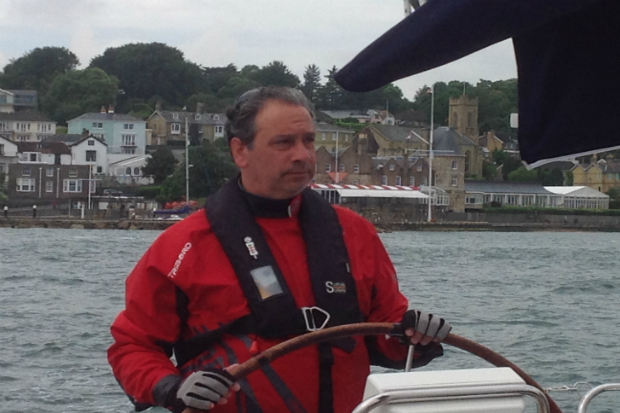 It's 7:10 am, late January 1998, somewhere in the north-westerly region of Spain. I'm having a shower when my old Ericsson mobile rings. I shake off some foam from my head, squeeze my arm out of the shower to reach the handset lying nearby. I have to rush, a cow is down in a very poor state, likely due to milk fever. I went to bed last night (better say that morning) at 2:30am because of a uterine torsion complicated with a uterus prolapse.
Today is Tuesday, September 2018, 6:22pm about twenty years later, and I'm sitting at the East Midlands Airport. I'm waiting for the flight that will take me to Brussels. I have to attend the monthly meeting of the Standing Committee for Animal Health and Welfare (aka SCoPAFF). I've been through the briefing pack again. There are issues with African swine fever that we are concerned can pose a risk for the pig population in the UK.
And when I finish, I start thinking while I wait for the gate to open.

From Barns to Boardrooms
How did my career path bring me here? From the hard core life of the bovine practitioner for almost nine years, to the carpets of European Union buildings in Brussels. They both look like so different worlds, so apart, so unrelated, that it sounds a bit difficult to believe or to understand how one can lead to the other.
I don't know is the honest answer, I really don't know. But reflecting on it, perhaps the two are not as different as they may look like at first glance, and that may be the secret.
Earlier memories come to my mind now, as far back as my time at the veterinary school. A short sentence that formed part of the Spanish Veterinary Profession logo always caught my eye: "Higia pecoris, salus populi" (Latin for "Animal hygiene, [means] public health"). Perhaps it is now, that sentence makes more sense to me than ever before.
What do Veterinary Public Health and Animal Health Have in Common?
Looking at the two situations carefully, I conclude that veterinary public health and animal health are actually the same. Consider this: in both situations I am protecting animal health, either treating animals directly, like in 1998 or discussing the control measures related to African swine fever in 2018.
In both situations, to protect animal and human health contributes to better welfare, not just of the animals, but also of the humans (protecting food sources, from zoonosis, income, mental health and trade for example). And finally, in both cases I use my veterinary knowledge to provide an act of veterinary medicine. It is just the tools that I use which changes, but we all know that in veterinary medicine the set of tools is vast, and fulfils many roles in our careers.
And I think that is the important thing here. It is not the how, but the what. Both are as much part of the veterinary career path as many other countless options. In fact, there are more options than I can think or know of. And when you combine a few of those options in just one single vet career (remember I did not go from one to the other overnight, but through a series of different roles that opened different doors on that path), you discover that the veterinary career paths are almost as infinite and as unique as you want them to be.
It is just up to you, what you choose, what you like, how passionate you are about your profession. The veterinary profession is one of those that provides professionals with more than enough to fulfil their professional lives, changing areas as much as you can cope with and never feeling that you have done it all, hence never losing motivation. There is plenty and it is all within our reach.
It always puzzles me a bit when people, after learning that I am a vet, frequently comment – oh, you must like animals, don't you? – I appreciate the polite intentions but I can't help myself thinking that if that person meets a doctor, will the comment be – oh, you must like people, don't you? – Just me perhaps, but I can see why my brain reacts in that way: I like veterinary medicine, in any of its presentations, no matter if it's bovine medicine or state veterinary medicine. I like my profession.
And this is just the projection of all of the above. The veterinary profession, despite having animals at its core, is a lot more than that, a lot more.  Remember, "Higia pecoris, salus populi".
See you around, the gate has just opened.