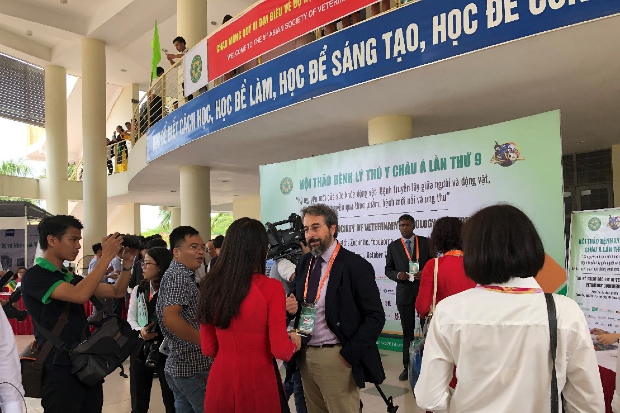 One of the most common questions we are asked as vets is why we wanted to become a vet and when did we know that we wanted to become one. I was born in a rural region of Spain, Extremadura, and during my childhood, I started witnessing the massive problems created by devastating animal and zoonotic diseases. There were African Swine Fever (ASF) outbreaks, cases of tuberculosis (TB) in many species and zoonoses such as leishmaniasis affecting pets and people. I went to the Vet School already with an interest in infectious diseases, and not much in small animal practice.
When I finished my degree back in 1997 in Cordoba, Spain, I got a government scholarship to do my PhD in Comparative pathology and I have to say I really enjoyed the (very familiar) topic: African Swine Fever! I had the opportunity to start my interest in the pathogenesis of infectious diseases and the application of animal models of disease. African swine fever was eradicated from continental Europe and the pig industry in Spain developed to become one of the major pork producers worldwide, thanks to developments in biosecurity, diagnostics and the knowledge of the disease and the pathogen… all supported by top research. ASF has returned and is one of the most devastating animal diseases worldwide, and I have been working on capacity building in many countries where the disease is now prevalent, and the situation is extremely worrying.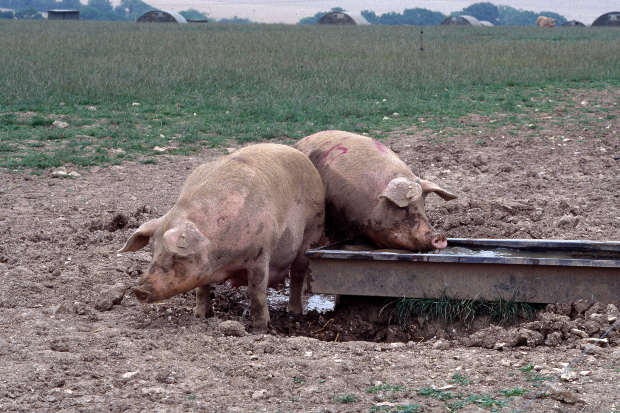 After my PhD, I started working for the Centre for Research in Animal Health (CISA-INIA), a National and International Reference laboratory in Madrid, where I had the chance to work with TSEs (the first cases of BSE had just been diagnosed in Spain), foot and mouth disease and many porcine viral diseases. I became the Head of the Experimental Pathology Unit, and one of the most rewarding roles I had at the time was the training of government vets from all over the world in pathology and veterinary diagnostics. I also had the chance to visit many countries for a few months to gain more experience and to exchange knowledge. But I always wanted to spend a couple of years abroad to get the full experience. As one of my mentors said to me once: you do not belong to a place until you start paying taxes there!
With this in mind, my wife (also a vet that I met in a post-mortem room!) and I came to the UK in 2007. I started as a Veterinary Research Pathologist at the VLA (now APHA) in Weybridge. The idea of going back to Spain in a couple of years disappeared very quickly and we never moved back. Work at Weybridge involved a lot of research. I was glad to be involved in all of the TB vaccine developments carried out for cattle and badgers. A very good (and challenging) opportunity arose to work in the new Vet School at the University of Surrey, and I was appointed Reader in Comparative Pathology in 2013. It was a very challenging job, creating a new school from scratch and always influencing to give more visibility to the role of pathology, public health and veterinary research. This is an enormous task as I have been able to confirm that the majority of our vet students (and aspiring vets to be from secondary schools) have very traditional role models: vets in practice, normally working with small animals or horses or perhaps exotic (pet) species that can perform modern surgery. Even though I know this is a biased statement, I have known amazing vets, and allied professionals,  real superheroes, working in areas of our profession with not much visibility: control and eradication of diseases, animal welfare and meat inspection in abattoirs and food industry and, of course, research institutions.
In 2018 I left full time academia to start an amazing job at Public Health England (PHE) in Porton Down. I have been working on vaccine and treatment development against infectious diseases, mostly zoonoses, where my comparative pathology skills have been crucial: Tuberculosis, Ebola, Monkeypox, … and most recently, COVID-19.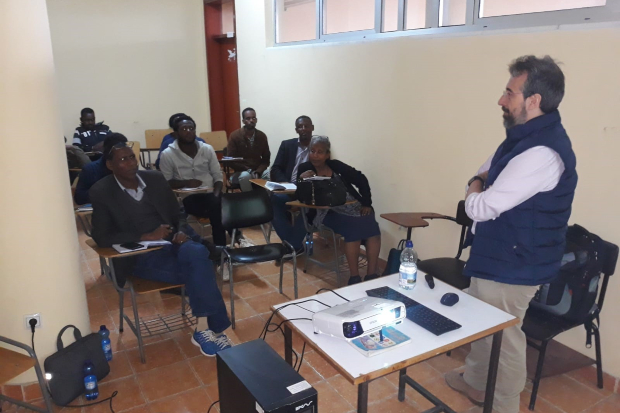 In the past few weeks, we have been working non-stop characterising models of infection and vaccination against this new disease. Learning new things by the hour but applying our knowledge from other diseases. Coronaviruses are quite common in animals, such as producing Infectious Bronchitis in poultry and Porcine Epidemic diarrhoea in swine. Veterinarians have got a vast knowledge in infectious and zoonotic diseases – more than half of the emerging diseases in human are zoonotic – and more importantly, in developing and applying diagnostic methods and controlling them.
Working as a government vet is always a challenging job, but also a very gratifying one. You can have a positive effect on the health of millions of people and animals, driving changes in policy for the benefit of animal and Public Health.
Finally, just a couple of recommendations to new graduate vets or future vets: look beyond the traditional roles, a very rewarding career may be waiting for you, and specialise and keep the highest standards in what you do with modesty and professionalism.