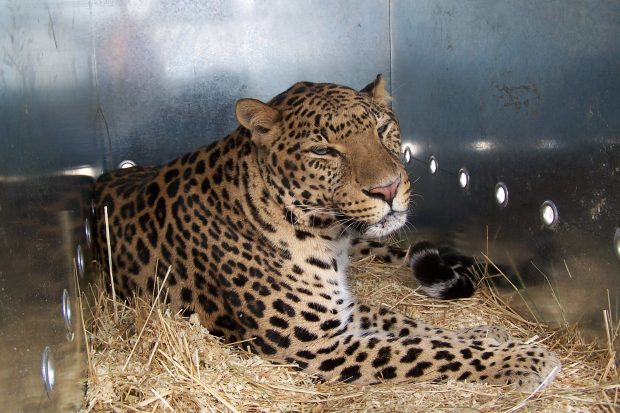 We have a privilege in this office not only to see the myriad of wild animals but sometimes wild animals that are hand reared due to their life circumstances – born in captivity (such as zoos and wildlife parks) or rescued animals. This is extra special when these are big cats.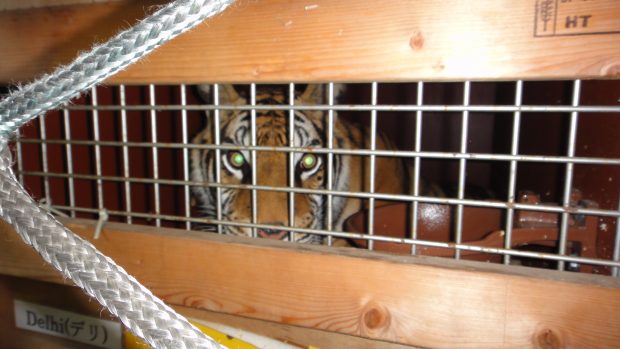 I remember the first week I started to work in the Border Inspection Post (BIP) for one single reason – we had a shipment of cheetah coming in. Single animal, zoo to zoo movement, two year old female. She was transported in a standard International Air Transport Association (IATA) wooden box with one of the sides made as a sliding door that can be open to inspect the animal without releasing it from the confinement. That requires metal mesh being attached behind the door so the animal cannot attack you for welcome. I would lie though if I say that's always the case so we normally slide the door very slowly up. In this instance, on one of the first rookie inspections, as a new member of the team, I knelt in front of the cage trying to work out if the metal mesh was in place. As soon I as gave thumbs up the door was lifted all way up and within a split second I was (still kneeling) face to face with the fastest in the world wild cat…a cheetah.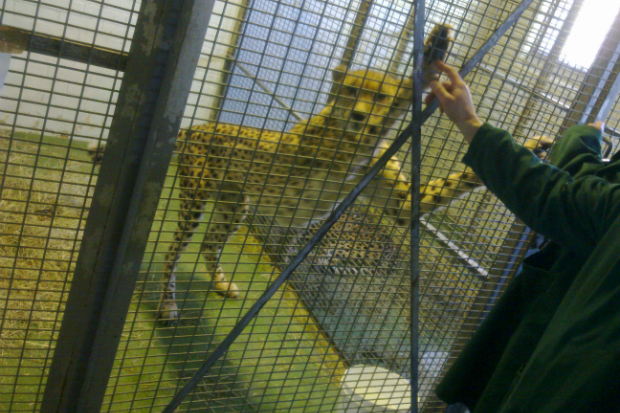 I could clearly see her big, yellow eyes staring straight into mine, "drilling holes" into my brain. This was pretty much all I could see – the huge yellow, cat's eyes. I didn't move a muscle, what to me felt like forever. At that point what I was preparing myself for was: a big roar, hiss or smack of her sharp claws on the mesh. But then… without taking her eyes off me, she rolled on her back and started … to purr. It was as loud as a truck rumbling, or perhaps I was just that close. I tell you one more thing, do not believe the research that says only domestic cats can purr with in- and out-breath. She could do that all day long!
At that moment I realised that I may quite like my new job.
We had few hand reared wild cats from small ones – Geffroy's cat or serval, to bigger - cheetahs and lions but in 2011 we got "stuck" with a special girl. During the flight she munched through half of her box on the way from Africa to UK. That's what got her to use ARC's accommodation for a bit longer. She was a 7 months old, white lioness, rare genetic colour variation (not an albino), that comes from Timbavati region of South Africa. Locals believed them to be holy and I do not know about the rest of them, but our cub was definitely divine! She was sweet, cuddly and playful with immaculate table manners. She was given her portions of meat by fork and was more than happy to eat the entire meal in this way!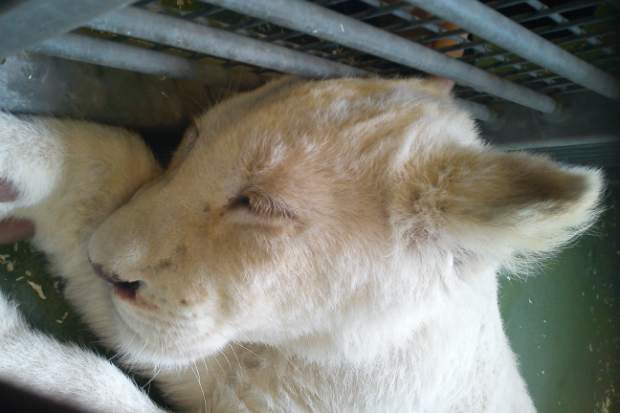 Not everything is all rosy and fun. We do not cuddle puppies and kittens all the time. Quite often we have to give the owners the news that their beloved pet has to be taken away and spend up to four months in quarantine. Pain, grief, cries, and arguments - this can be really tough. Waves of emotions that sometimes test my belief in humanity. There are owners that would spend considerable amount of money to bring sick or old pets in the last stages of their life. I remember the case when the owner flew a cancer ridden dog with her from the States, to put it down soon after it walked on UK soil. She told me, she was hoping it would live a bit longer but she didn't regret the money or time she has spent organising the flight as the dog was a part of the family.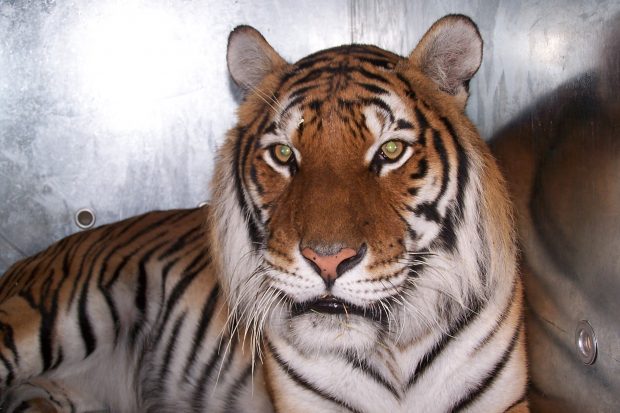 Much too often though we see people at the first sight of "troubles" who would abandon their pets and accept the destruction notice. This for me is emotionally really challenging.
Luckily, the staff from the ARC and us, will do all we can not to put healthy animals down and, maybe except from the couple of stowaway feral cats, we will normally succeed. One of my colleagues is now visiting his new family addition, a blue Scottish fold, at the quarantine kennel he pays for. However, the risk is that one can end up with more animals that one intended. When I started here nearly 11 years ago, I had one cat. I now have four! One of our previous work colleagues had at some point eleven cats, two dogs and a myriad of other small creatures such as rabbits, gerbils.