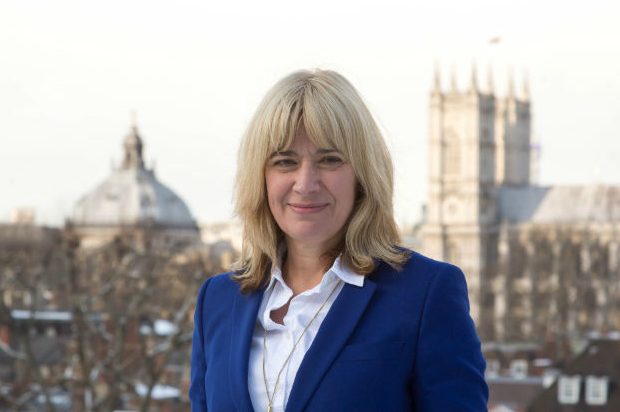 Under the banner of the UK G7 Presidency, I had the pleasure of chairing this year's G7 Chief Veterinary Officer (CVO) meeting. On 4 May 2021, I welcomed CVOs and fellow animal health and welfare leaders, wildlife health experts from the G7 members. We were joined by delegates from two G7 guest countries, India and Australia, and the World Organisation for Animal Health (OIE) Deputy Director General, to come together and discuss the topic of veterinary services with respect to wildlife health.
What is the G7 CVO Forum?
The G7 CVO forum first met in 2016 in Tokyo, Japan, following a decision to establish a framework for cooperation between national veterinary authorities of the G7 members. Since this first meeting, the G7 CVOs have met in Italy (2017), and France (2019), to discuss various issues of global importance to animal and public health, and international trade, including: antimicrobial resistance (AMR), the prevention and control of African and Classical swine fevers (ASF/CSF), and Avian influenza (AI).  In line with these key themes, the fourth G7 CVO meeting concentrated on the role of veterinary services in relation to wildlife health.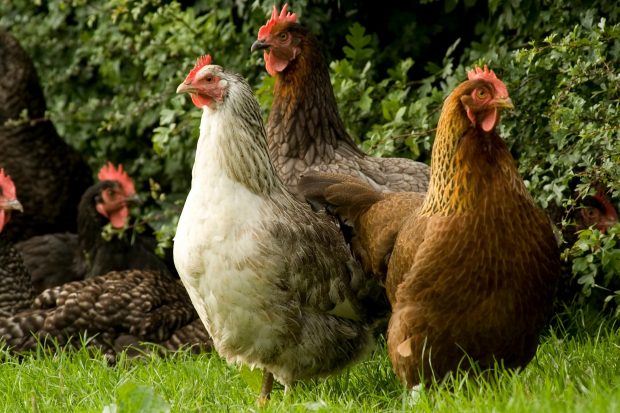 Veterinary services in relation to wildlife health
While many may not associate national veterinary services with wildlife, wildlife health is undeniably interconnected with animal and human health and the work of vets. The recent COVID-19 pandemic is only one of many examples of an emerging disease suspected to have a wildlife origin. While COVID-19 has been ever-present in the media for over a year, we have been dealing with a much less publicised zoonotic virus right on our doorstep – ongoing from November 2020, the UK has faced its largest an outbreak of AI in wild birds and poultry.
Similarly, for several years now, countries around the world, including some of our closest neighbours, have been dealing with the consequences of large scale ASF outbreaks. ASF has a reservoir in wildlife, specifically wild boar populations, from which it may spill over into pork production animals. Whilst, thankfully, ASF is not known to infect people, the disease has a devastating effect when it gets into pigs.
The challenges that arise from wildlife health may have far reaching effects including for global health security and international trade. So, while veterinary services across the world may vary in their remit on wildlife health, recent events have highlighted the need for veterinary services to include wildlife health perspectives in their work and fully embrace One Health approaches, working more closely with colleagues from public and environmental health.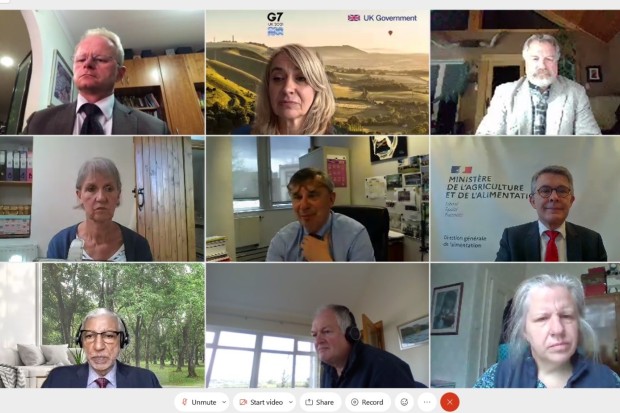 The G7 CVO meeting
In the spirit of collectively we are more successful than on our own, the G7 CVO meeting was a welcome opportunity to come together and share the wealth of expertise held by the G7 members, guest countries and the OIE, with the aim to learn from each other's experience.
The discussion particularly concentrated on three key themes: wildlife health surveillance, actionable intelligence sharing and risk communication. I was particularly pleased to hear several really interesting presentations from participants, showcasing best practice and innovative new projects in these areas. The discussions that followed addressed challenges around sustainable funding and effective resource use.
It is clear, that we cannot achieve very much without funding being committed for definite over several years. Further, the attendees highlighted that rather than reinventing the wheel, we need to develop and use the effective processes and structures that we already have in place.
We discussed the need to address potential barriers to actionable intelligence sharing, by building stronger trust between all our partners and wider stakeholders.  We need to work with the research community to build confidence and trust in sharing evidence with policy makers in advance of having to wait for academic papers being published.
Recognising the advantages of an inclusive One Health approach, we explored opportunities for working with diverse stakeholders, such as the hunting community, international travellers and the wider public. I believe I speak for all attendees, when I say that the presentations and discussions gave us all a lot of food for thought for what the future of our work around wildlife could look like.
To demonstrate the fundamental importance of this discussion on wildlife health and veterinary services around the world, I also had the pleasure of presenting the key points and summary of our G7 CVO discussion at this year's OIE General Session – attended by delegates from the 182 OIE member countries.
You can view the Chair's summary of the meeting on GOV.UK and the G7's website.